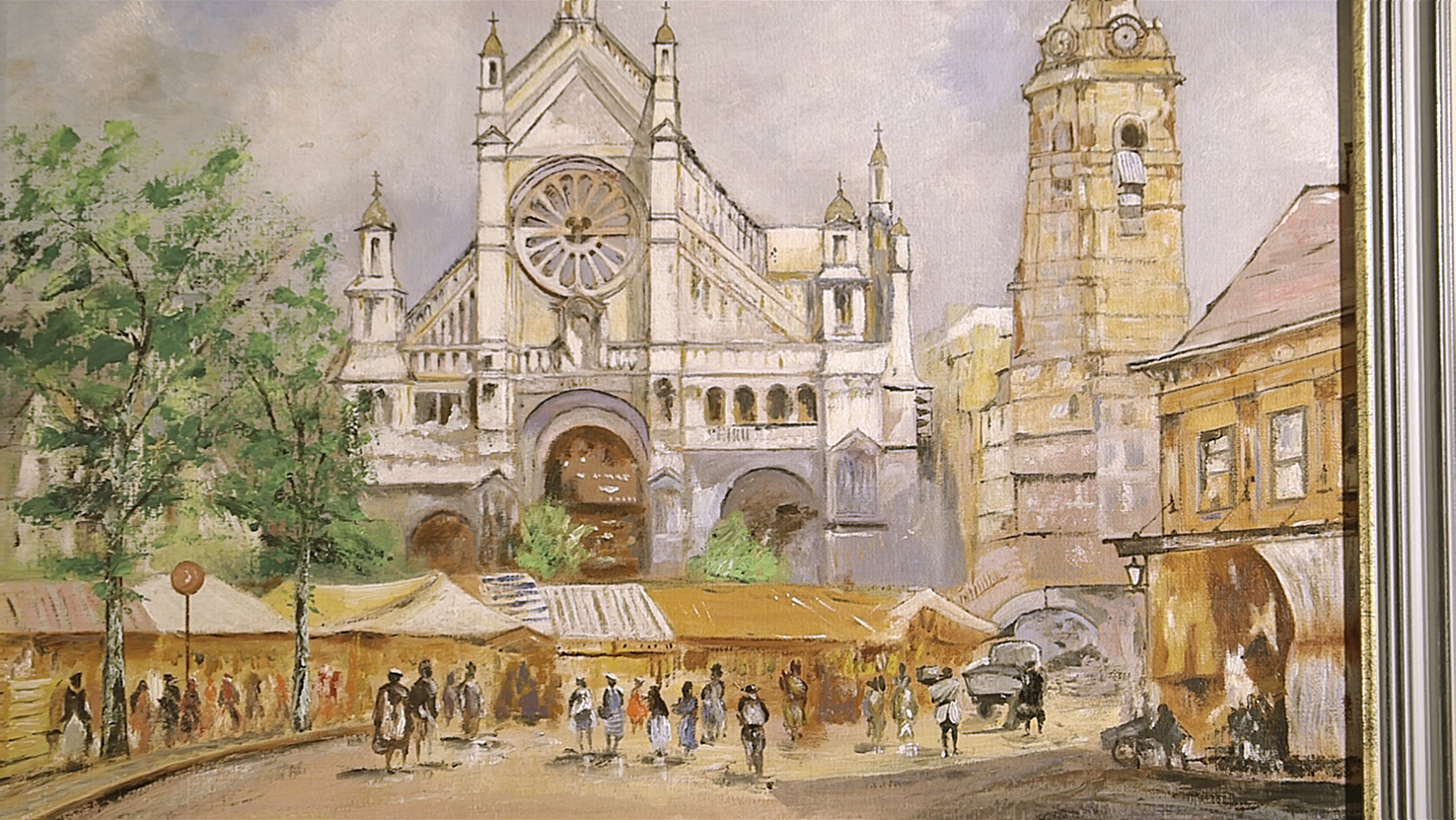 On the walls of the local Belgian Club in Delhi, Ontario (Canada) hangs a painting depicting Saint Catherine's Square, a square in the heart of the Belgian Capital of Brussels. For the many Belgian immigrants in this particular Canadian region the painting evokes the memory connected to it, which helps to define and enhance the community's identity.
home metaphorically illustrates the concept of communities, the construction of national identity and the potential loss of it after migration. Both realities, Brussels and Canada, are connected by the sound, which mutates from the busy square in Brussels to the deserted space of the club of the Belgian diaspora.
This work travels from the detailed and vivid memory of a place and time once called home, to the vague and blurred remains of this memory, which got exchanged for a new reality, a new home.
At the point where the first generations of Belgian immigrants started vanishing the Delhi Belgian Club gradually stopped its activities. We're allowed to cast one last glance at what once has been and is about to disappear forever now cultural assimilation has set in.
As an era came to an end the club closed down for good soon after these recordings. Late 2021, early 2022 the building ultimately was being demolished.

_

Satellite #5 - Unknown Language: On Spelling, Spells and Spelt - Messidor, Brussels (BE), in collaboration with Florence Cheval and Sonja Simonyi, 2021
Blue Screen #5 - Level Five Artistic Ecology, Brussels (BE), programmed by Emma van der Put and Chloé Malcotti, 2020
Out of Competition - FLIGHT / Mostra Internazionale del Cinema di Genova, Genoa (IT), 2020
Visions in the Nunnery - Nunnery Gallery, London (UK), 2018
Competitive Program #4 - That One Film Festival, Muncie (US), 2018
Program 4: Why Don't They Fly Away? - aDifferent Festival, Milwaukee (US), 2018
COM nu TIES - Thresholds / Seuils / Drempels - ARGOS Centre for Art and Media, Brussels (BE), curated by Ive Stevenheydens & Maïté Vissault, 2017
Contemporary Experimental Cinema V - Dobra Festival Internacional de Cinema Experimental, Rio de Janeiro (BR), 2017
Bxl Universel - Centre Wallonie-Bruxelles, Paris (FR), curated by Carine Fol, 2017
Experimental - West Virginia Mountaineer Short Film Festival, Morgantown (US), 2017
It's My (Private) Life - Alchemy Film and Moving Image Festival, Hawick (UK), 2017
Dinamo screening: Borderless - International Film Festival, Rotterdam (NL), 2017
Bxl Universel - Centrale for Contemporary Art, Brussels (BE), curated by Carine Fol, 2016